Welcome To
SENZU SQUAD
EDITOR GROUP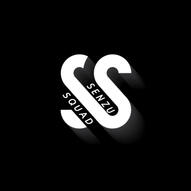 Leader:@yunogamimv
*
Senzu Squad is a team of editors who edit anime on tiktok, we gather talented members.
**
Number Of Members Now: 86
***
HOW TO JOIN
❗ANIME EDIT ONLY.

❗WRITE "SENZU SQUAD" IN TIKTOK BIO.

❗USE THE #SENZUSQUAD IN ALL EDIT CAPTIONS.

❗SPEAK INDONESIAN & ENGLISH IN THE GROUP CHAT.

❗IF YOU ARE INTERESTED IN JOINING, PLEASE CONTACT OUR LEADERS!

❗HAVE AT LEAST 1000 FOLLOWERS.
@yunogamimv
---